Brief
The British Tourist Authority (a.k.a. VisitBritain), is the tourist board of Great Britain. The VistBritain.com website, in which this project centers around, is focussed on showcasing Great Britain to potential visitors from around the world.
The VisitBritain digital marketing team wanted establish a publishing platform to:
Gain more flexibility/reduce time to live when creating and publishing content
Improve user journeys throughout the site - tailored for each individual target market
Employ a new design that took inspiration from the GREAT brand guidelines
Improve the performance of the website for international visitors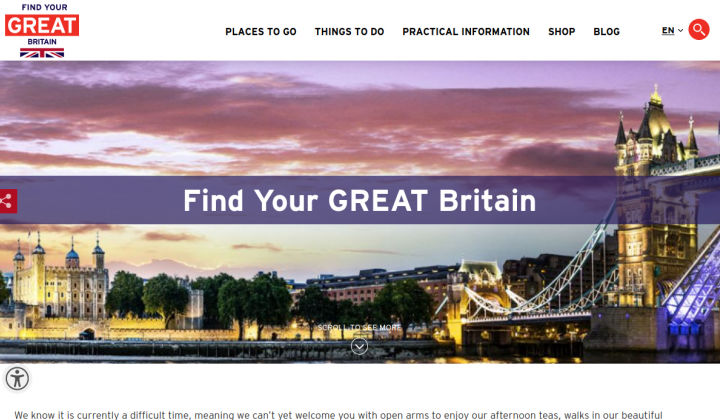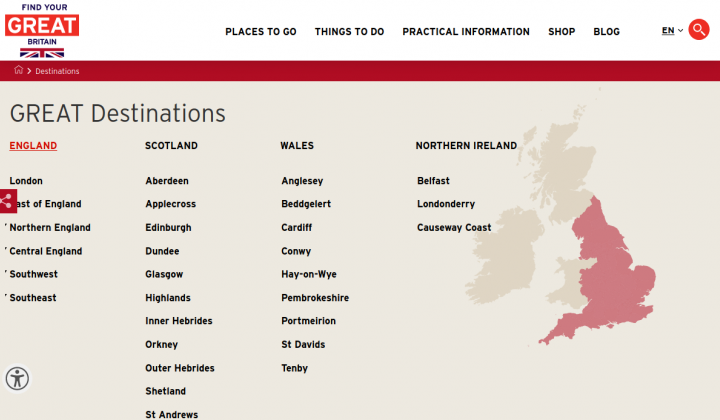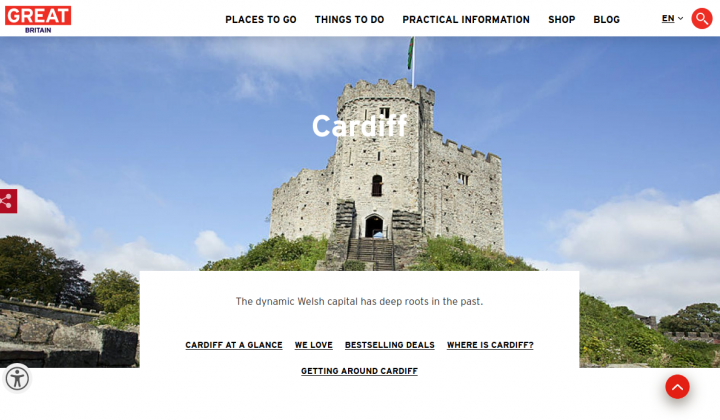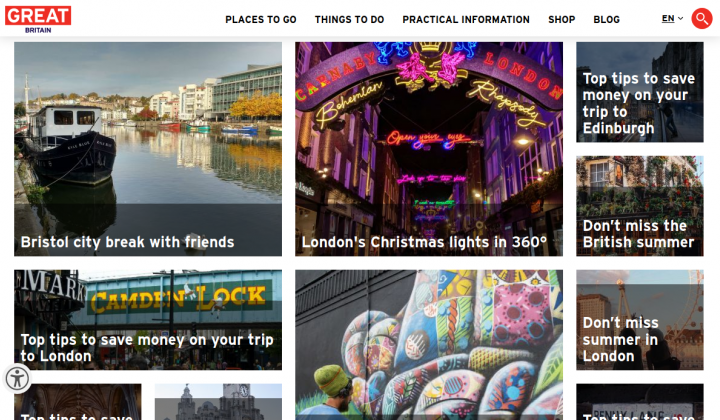 Solution
Technically, the use of Drupal's 'Paragraphs' module provided the foundations to build a website that was both pleasing to the eye, as well as incredibly flexible when it came to content editing.
Paragraphs enabled us to build and design the site at a section or 'component' level, rather than the traditional page level approach. This method meant that it is now possible for a content editor to combine any number of these components in a variety of combinations across the site. In theory, it would be possible for no two pages to look the same.
Components such as the hero parallax have particular stand out effect, no less because they enable the site to showcase some of the stunning imagery of Great Britain that VisitBritain has access to in a slick and modern way.
Since launch in early 2016 we have continued to grow this bank of components with the direction of the VB digital team. One phase of this has been the creation of components specifically for campaign pages, as these have slightly different requirements than the main site. We have most recently launched the 'I Travel For...' campaign, that ties in with the updated VisitBritain strategy.
Technical highlights
Technical Drupal Development features of note include:
GeoIP targeting accurate to country level.
Locale specific homepages to cater for over 15 languages and 20 markets. This allows for a high degree of content tailoring per market, for example, it is possible to have an English language homepage that has different content on depending on whether you are visitor from the UK, USA, Australia, Middle East etc. This allows for sharply targetted campaigns to the various international markets.
Highly optimised caching to be able to handle dramatic and sudden spikes in traffic caused by international marketing campaign activity.
Granular workflow permissioning to allow for wide content management participation across the VisitBritain organisation.
Out of hours Drupal support to be on hand for global marketing campaigns
Broad usage of the AWS product suite, that yields a highly-available, auto-scaling, secure platform.