Zoocha want to be the best at what we do, so to demonstrate this dedication to improving our skills and expertise, we have recently begun a program of assessment and accreditation, obtaining certifications and awards across the team. Not only does this ensure that we are better able to prove our technical capabilities to prospective clients and partners, it gives our team members the opportunity for further professional development.
This is in addition to the ISO27001:2013 & ISO9001:2015 certifications that we have recently achieved for our development, support and hosting services, our AWS certification for Solutions Architecture, along with some of the less technical certifications achieved last year which included Scrum Alliance, NN/g UX amongst other things.
The Acquia Drupal Certification is pretty much the only recognised Drupal certification available for professional Drupal developers, and is certainly the most popular with many thousands of developers already having achieved certification worldwide.
The certification itself is targeted towards specific Drupal versions; namely Drupal 7 and Drupal 8. Within each of these versions there are several types of exams that are available to sit:
Site Builder: The Site Builder exam is geared for those developers

who primarily build Drupal sites using core and contributed modules, without delving too much into custom module development and advanced customisation. This is a good certification for developers that are new to Drupal to strive for, as passing this exam ensures that you have sound Drupal fundamental knowledge.

Developer: More advanced than the Site Builder certification, the Developer certification requires that a developer has broad knowledge of Drupal, particularly in using and interacting with the Drupal API (both through custom modules and via the Drupal theming functions), along with programmatically working with and extending Drupal to meet the requirements of any project.
Front-end Specialist: Building on top of the Developer certification, the Front-end Specialist certification focuses on advanced topics in relation to the Drupal theming layer and front-end in general. Developers who hold this certification will be able to produce front-ends to enable the most challenging designs and requirements to be met, along with performing their work in adherece to Drupal best practice manner.
Back-end Specialist: The back-end equivalent of the Front-end Specialist certification. Developers capable of achieving this certification will be experts in architecting Drupal applications and platforms, along with being highly proficient at custom module development and debugging complex and hard to diagnose issues.
Grand Master: To become a Drupal "Grand Master" it is necessary to pass the Developer, Front-end Specialist, and Back-end Specialist exams within a period of 12 months. Not many people have achieved this feat; in fact only 20 developers in the UK (at the time of writing) can call themselves a Drupal Grand Master.
How these certifications fit together is perhaps better described by the following diagram published by Acquia: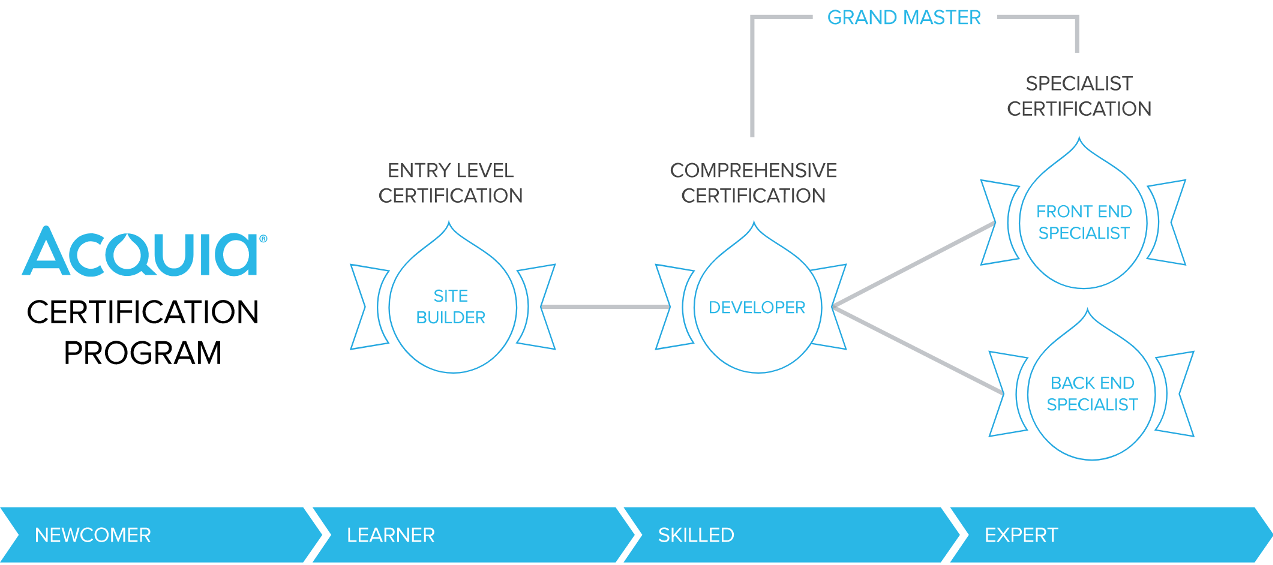 In the last few months Joe and Reece have achieved "Drupal Grand Master" status in Drupal 7 by passing the 3 required exams, and just to outdo Reece, Joe also passed the 3 exams required for Drupal 8 certification to become a Grand Master in that also. In accomplishing this, Joe becomes the first developer in the UK to achieve this double Drupal 7 and Drupal 8 Grand Master certification status which is no mean feat.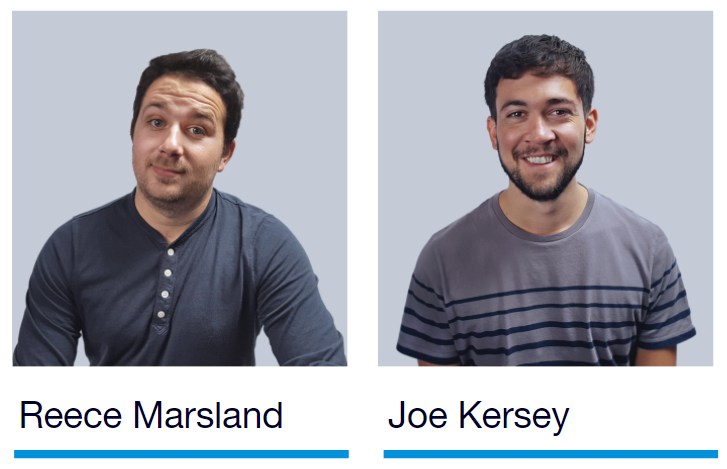 Joe becomes the first developer in the UK to achieve this double Drupal 7 and Drupal 8 Grand Master certification status.
Other team members have also done exceptionally well in passing the Acquia certification exams at the various site builder, developer and specialist levels. Several team members also have further specialist level exams scheduled in for later this month with the aim joining Reece and Joe in the Grand Master club.
Acquia provide a global public certification registry that can be queried to ascertain the level in which a Drupal developer is certified to, or indeed what certifications an agency has across its development team. Zoocha is featuring pretty well on the registry so far: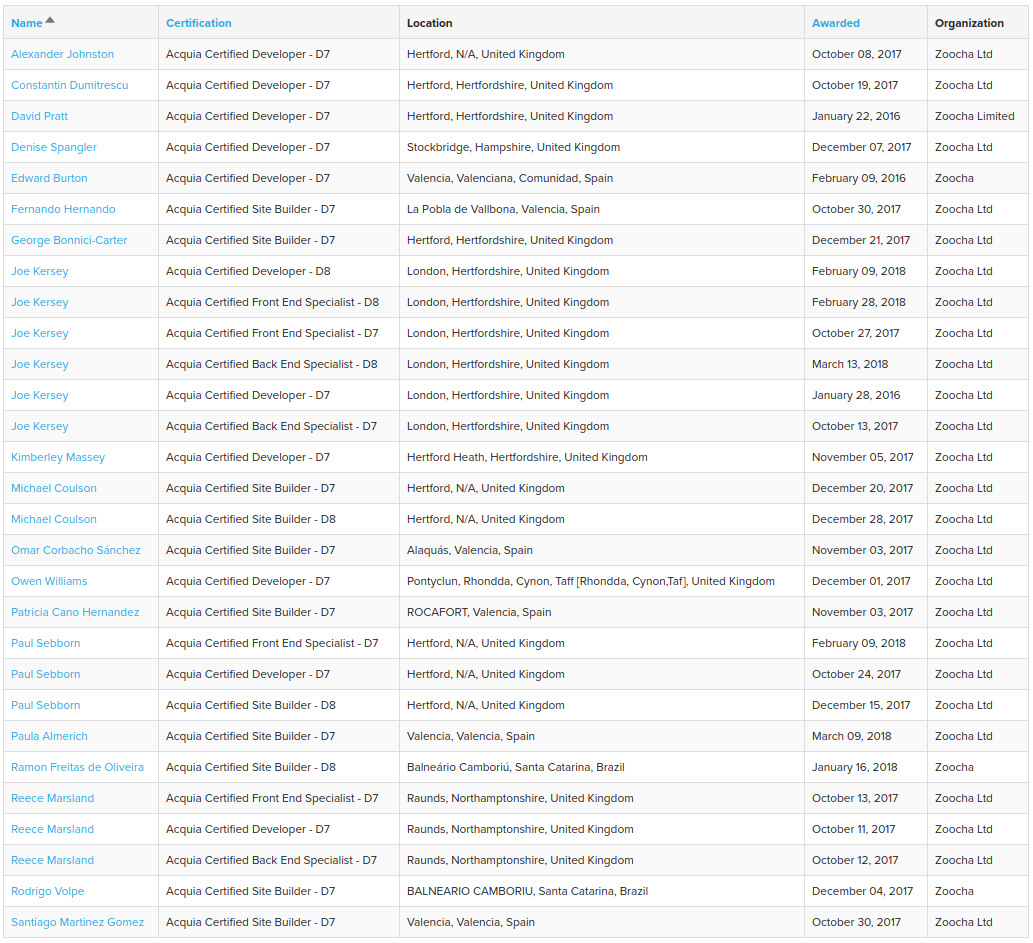 Why not check out our Drupal development services, Drupal support services or our Drupal consultancy services to see how our Drupal certified developers can help you and your organisation.