Engage our Acquia "Triple Certified" Drupal consultants to guide your Drupal project or help you out of a tricky situation.
Partners and Acceditations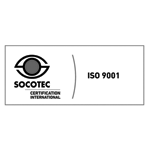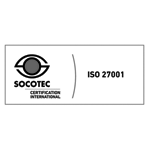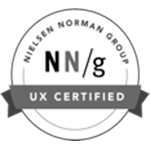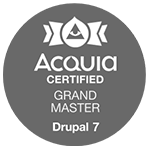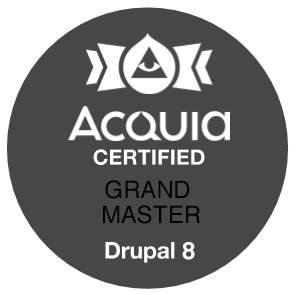 The UK based Drupal Experts
Here at Zoocha we specialise in Drupal. This means we have invested in building genuine breadth and depth of talent, knowledge and skills within our team (see 5 steps to build a great Drupal team by Acquia). This enables our Drupal consultants to develop a detailed understanding of each client challenge, whilst accessing the expertise of each our our specialists. No one individual can be the best at everything, so if the key to your solution requires front end technologies like JavaScript, then our consultants can access cutting edge knowledge from our Front End Dev team. Likewise, if you require custom module development, then our PHP demons will leap into action.
We understand the fundamental building blocks of the platform (Linux, Apache / Nginx, Mysql and PHP (LAMP / LEMP)) and how they can be used to power some of the most visited websites in the world (such as Wikipedia and Facebook).
Appointing a Zoocha Drupal Consultant
If you require Drupal consultancy services, please get in touch with us to arrange a consultation with one of our Acquia certified "Grand Master" Drupal consultants.
How we support the Drupal community:
Like any major open-source software platform, Drupal relies on the time, expertise and financial support of a diverse community of developers and organisations. Zoocha are an active Drupal Association member, giving our support through sponsorship, knowledge sharing and speaking at Drupal events worldwide:
Attended DrupalCon London 2011
Drupal Developer Days Barcelona 2012 - Silver Sponsor
DrupalCamp London 2013 - Attendee
DrupalCon Prague 2013 - Drupal UK party Sponsor
DrupalCamp London 2014 - Attendee
DrupalCamp London 2015 - Attendee
DrupalCon Los Angeles 2015 - Attendee
DrupalCamp London 2016 - Attendee
DrupalCon Dublin 2016 - Attendee
DrupalCon Vienna 2017 - Attendee
DrupalCamp London 2017 - Attendee
DrupalGovCon Washington DC 2018
DrupalCamp London 2018 - Attendee
Acquia Engage London 2019
DrupalCamp London 2019 - Attendee
DrupalCon Amsterdam 2019 - Speaker
DrupalCon Europe 2020 - Speaker
DrupalCon North America 2020 - Speaker
In addition to event attendance, speaking and sponsorship, we also contribute to various Drupal modules for Drupal 7, Drupal 8, Drupal 9 and Drupal 10.
Where our Drupal Consultants can help you:
Open source Consultancy
There are loads of reasons to love open source technology - no licence fee, no agency tie ins, a worldwide developer network to create, build and test. But like everything in life, "you can't please all of the people, all of the time" so you it is important to understand if open source is the right solution for you - and if so, if Drupal fits the bill! Our team have the experience, knowledge and confidence to give you straight forward, actionable, expert advice.
Security Consultancy
Zoocha have extensive experience using Drupal to build highly secure web applications like the Mydex Platform (and Identity services). If security is your focus, our team will help you assess the risks and implement the right solution, backed up by Drupal's dedicated security team, which means that you can spend less time worrying about potential security threats, and more time focusing on your business.
E-commerce Consultancy
Selling or transacting with your customers online? This is where the Zoocha big guns really puff out their chests. We know retail and we know digital. The Zoocha management have been working at the forefront of global e-commerce for over a decade - mostly 'client side'. This adds an extra dimension of understanding and empathy to our consultancy services!
Performance Consultancy
Drupal can be configured and optimised for high performance when handling heavy traffic, data processing and bandwidth hungry content. Zoocha will help you understand your performance requirements and ensure you have an appropriately optimised Drupal stack (the lingo for the systems, servers, databases and PHP wizardry that support your Drupal configuration). Zoocha have helped a range of clients in this area, including Department of Finance in Northern Ireland.
Procurement Consultancy
Through our Digital Strategy services, in the event that Zoocha aren't the right fit for your project and requirements, we can help you find the right Drupal partner for your specific needs. This can extend to helping your define your requirements, building an RFP, identifying service providers, helping you evaluate responses, and more.
Multi Language Consultancy
If you want your website to reach the widest possible audience, you will need to consider multi language capability sooner or later. Drupal is one of the best choices available and properly configured, will provide a seamless multi language experience for admin users, website visitors and search engines alike! Our Drupal consultants have years of experience implementing multi lingual strategies for our clients.
Contact us about Drupal Consultancy