Brief
The project goals were as follows:
Drupal Support and service management with Acquia as the infrastructure partner
Redesign the website to improve user journeys and create a responsive design including user testing
Add new functionality to the website in response to user feedback
Maintain the security and performance standards enforced by the FCA
Integrate several smaller micro-sites into the build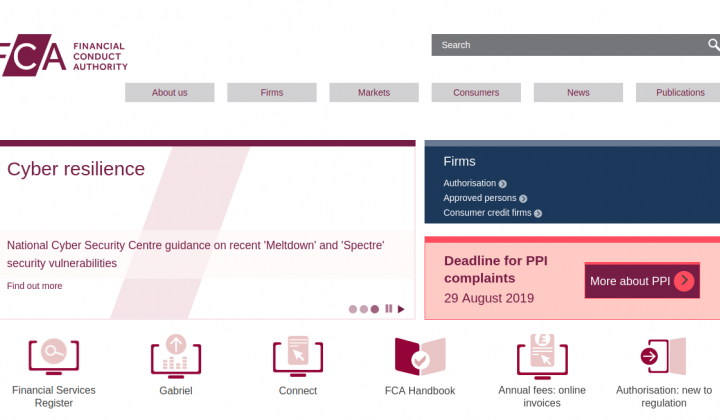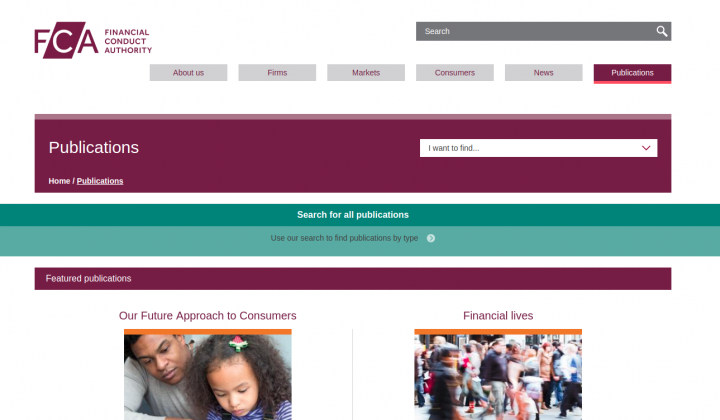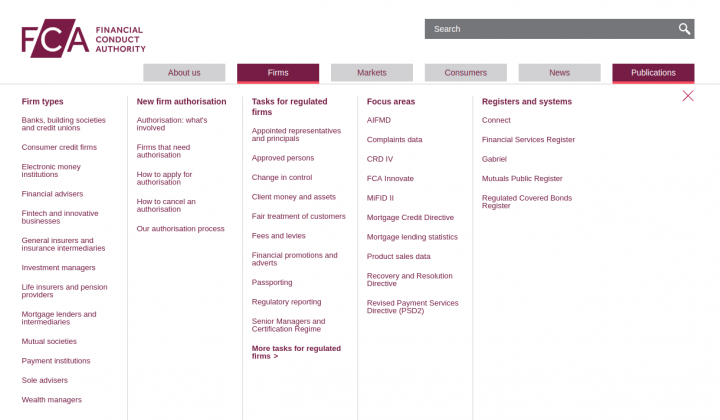 Solution
The site was successfully re-platformed onto Drupal 7 in September 2016.
Some key technical achievements include:
Extensive use of Drupal's Paragraphs throughout the site; this allows for the ultimate content editing flexibility - site pages are built using a bank of predefined 'components' (styled paragraphs) which provides flexibility in the design, without the need for developer involvement.
Migration of existing content from the old site into the new infrastructure, including Paragraphs, with full revision history.
Publishing processes - a slick admin theme, sophisticated workflows, scheduled publishing functionality and quick page preview has also improved the content management experience, as well as reducing the time required to publish content.
In specific areas of the site, analytics data is used to serve the most popular content.
In terms of look and feel, thanks to the new website design content is more easily accessed and consumed by firms and consumers. This is largely through the use of the megamenu, landing pages which surface more lower level content links, right hand navigation and site search.
In October 2016, the site was shortlisted as a finalist for the Acquia Engage Awards.