Healthcare Organisation

Wide User Research

Web Development
Brief
Guys & St Thomas NHS Foundation Trust operates five main hospitals and serves over 2 million patients across London. The GSTT site needed to provide users with relevant information on the hospitals and their services, as well as communicate the organisational structure, vision and activity of each of the hospitals. 
The goals were:
an improved experience for website users
improved performance of the website on different devices
improved support for recruitment
more effective use of centrally available content and tools provided via NHS Digital and the NHS website
compliance with GDPR and EU accessibility standards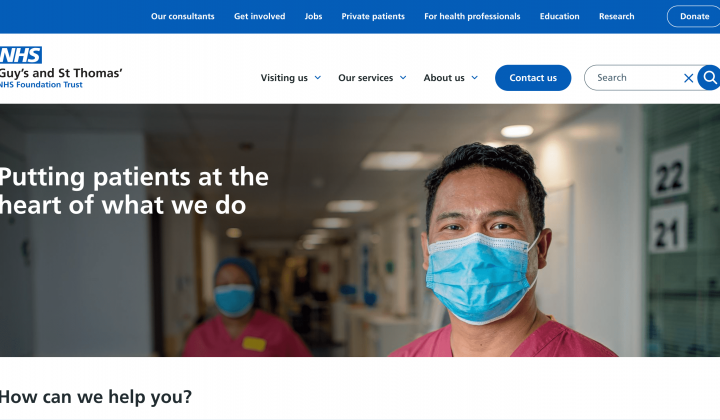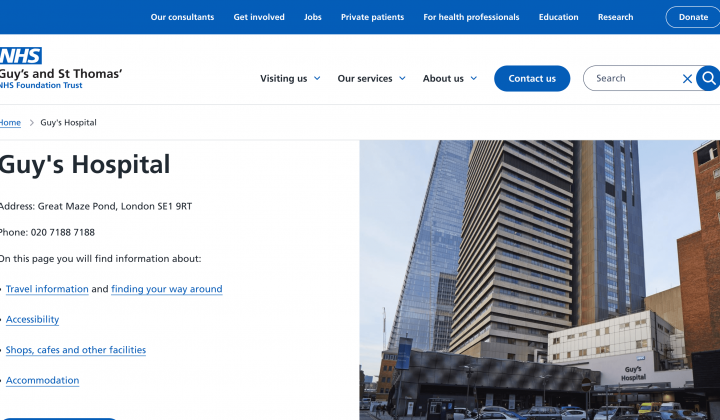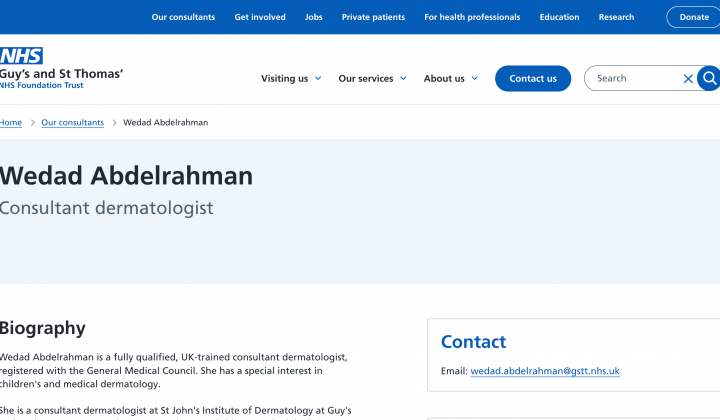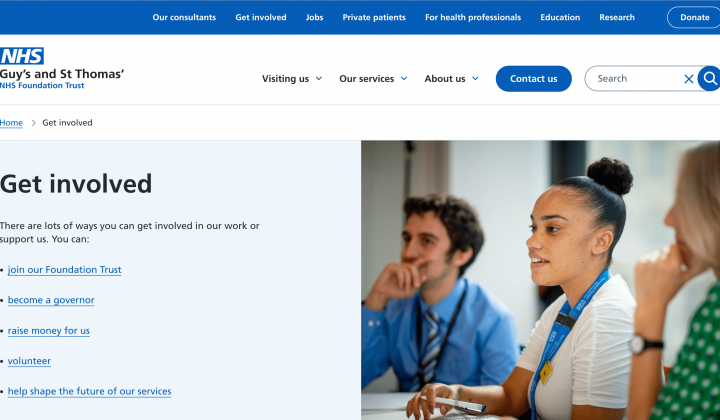 Solution
A comprehensive discovery and alpha phase involved engaging with over 700 users including those with accessibility needs and low levels of digital literacy. This involved 1-2-1 interviews, workshops and surveys to map the resulting information architecture and design of the platform. The Zoocha team were then able to develop a user-centered site that would manage the vast quantity of information available without compromising accessible design.
Technical highlights
During development our team developed the Diff Preview module as an extension to the popular Diff module that implements a token-based access system for anonymous users to view the difference between two revisions. This can be useful for external content reviewers who do not have an account on the website to approve or reject certain content changes.
Apache Solr was also leveraged by our team to ensure an effective search implementation for both user and content editor experiences.
For further information on the technical specification of the platform please see our work published on Drupal.org.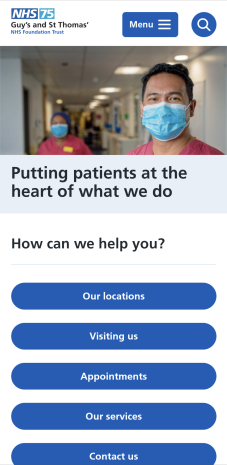 Testimonial
Guy's & St Thomas' NHS Trust
"The Zoocha team were lovely; the sprints were run really well, huge thanks to Hannah for how you did it. Great to have access to Figma, made the design process clearer to see how it was being put together"