Brief
Central to the iconography of London, the City of Westminster is one of the most densely populated boroughs in London. In 2020, Westminster City Council launched a procurement for the design and development of their public facing platform, with a focus on accessibility and seamless user journeys. 
Zoocha worked with their team on the initial Alpha phase of their website development project, following GDS standards throughout. This was then followed by an intensive Beta phase using LocalGov Drupal, which would then be extended to also provide a new and accessible platform for the Royal Borough of Kensington & Chelsea (RBKC) as a neighbouring borough.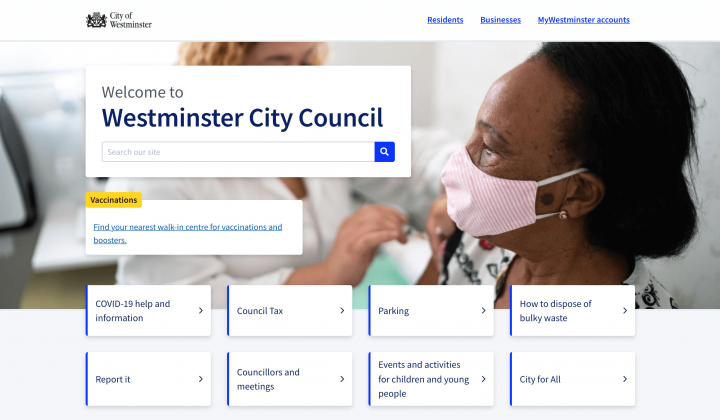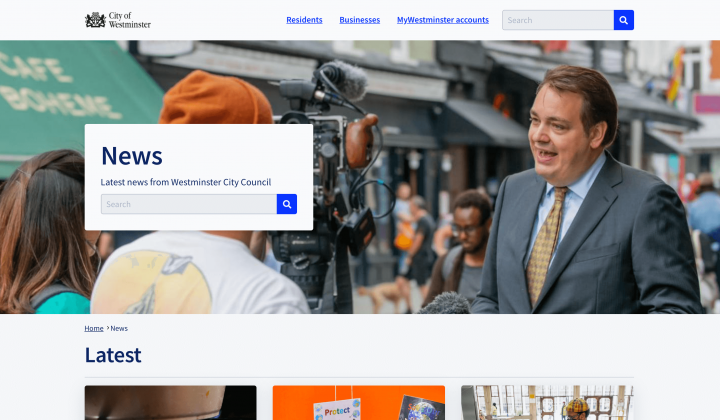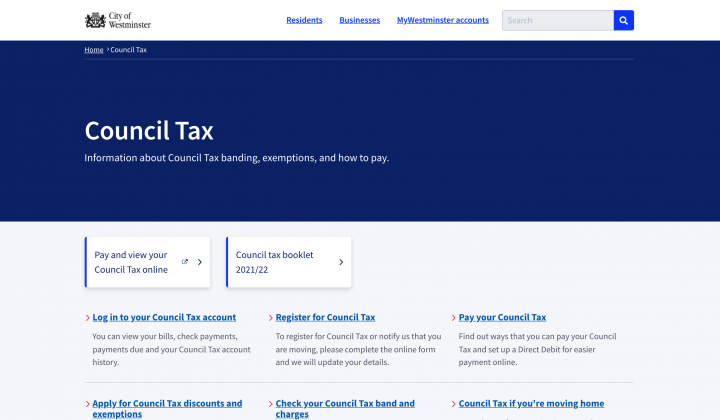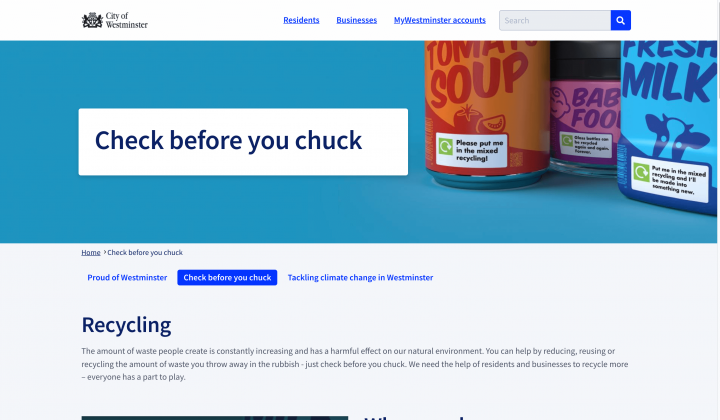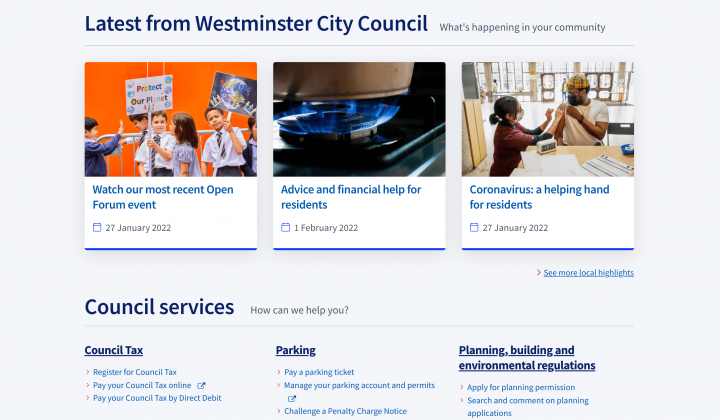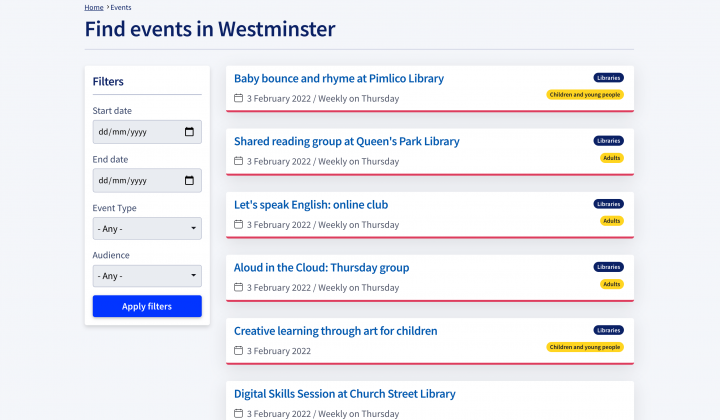 Solution
As this project kicked off in February 2020, our team were immediately hit with the emerging pressures of the pandemic and, like many teams across the country, had to rapidly adapt our Alpha plan. This resulted in a successful Alpha conducted entirely virtually, researching and testing directly with key WCC platform users and at least one accessibility candidate per sprint.
Key features of Alpha included:
An examination of the Information Architecture

Complete redesign of the platform centering usability and accessibility 
Direct engagement with WCC stakeholders and wider team
Delivery of a user-centered roadmap to take through to Beta
After a successful retender process, Zoocha kicked off Beta development with a challenging 12 week roadmap to release the WCC platform into public beta. From a technical perspective, the new website is built on Drupal and uses the LocalGov Drupal distribution to provide a well developed set of core features 'out of the box' and provide essential value for money.
LocalGov Drupal is an open source collaboration between UK councils and Drupal specialists like Zoocha with the aim of reducing the cost and increasing the speed and agility of local government digital publishing. Therefore, LocalGov Drupal represented the perfect choice for WCC and RBKC.
Our team then extended some aspects of functionality such as events and services features to meet the needs of the council. Several new features were also developed such as major works, components, and content review workflows which we intend to contribute back to the LocalGov Drupal project.
Our Front End Architect, Paul Sebborn, led the front end development of this project using their expertise in accessibility to guide the team and ensure adherence to WCAG2.1 AA standards throughout. After an independent audit carried out by DAC, the new WCC platform launched to full WCAG2.1 AA compliance with some elements reaching AAA.
Technical highlights
Our team successfully launched the site into public beta in January and are especially proud of our collaboration with the Westminster City Council team. Key highlights collected after launch include:
Page load times decreasing by 20%

Users spending up to 90% more time on news and events page

An 18% drop in users visiting the 'Contact Us' form suggesting users are able to find resources without assistance, supported by a reduction in pages viewed per session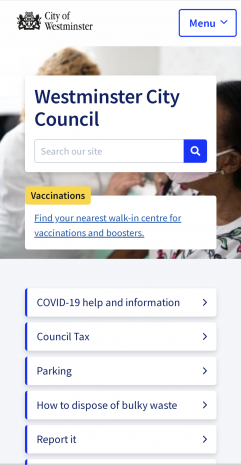 Testimonial
Westminster City Council Web Project Manager
"Zoocha took on a complex and sometimes self-contradictory set of requirements and a punishing timeline confidently and with a minimum of fuss. They were as excited as we were about the opportunities Localgov Drupal offered and fully entered into the democratic spirit of the project. They worked in a truly agile way and delivered beyond our specifications."