Brief
CROSS (Collaborative Reporting for Safer Structures) is an acknowledged independent source of expertise for gathering and sharing information on structural safety issues to help create a safer built environment. CROSS is operated jointly by the Institutions of Civil and Structural Engineers and the new public facing website required a safety report management system to expand its remit to include reporting on fire and structural safety.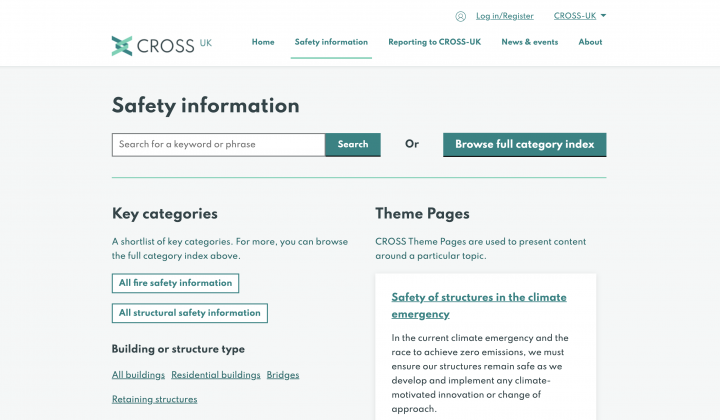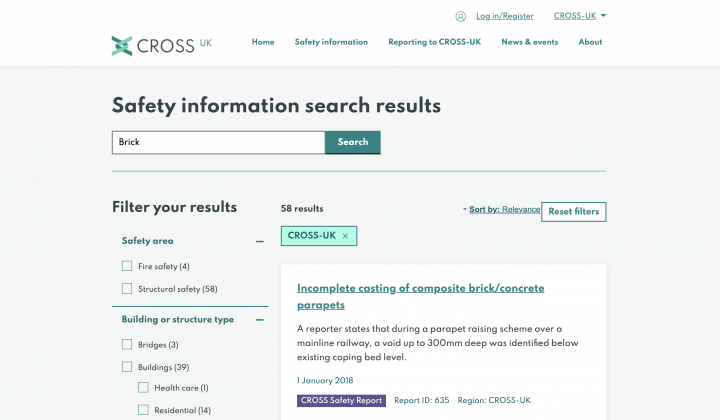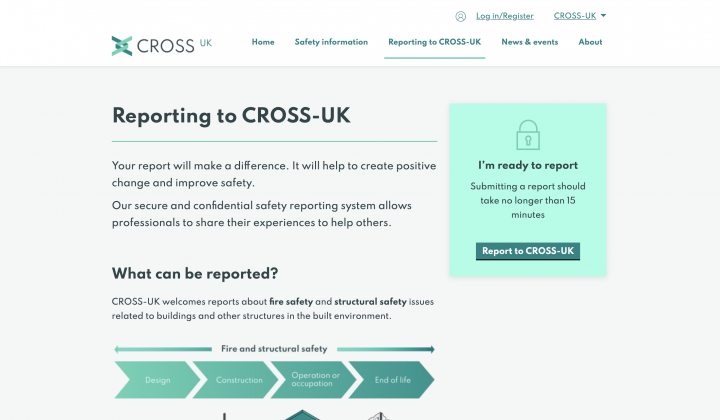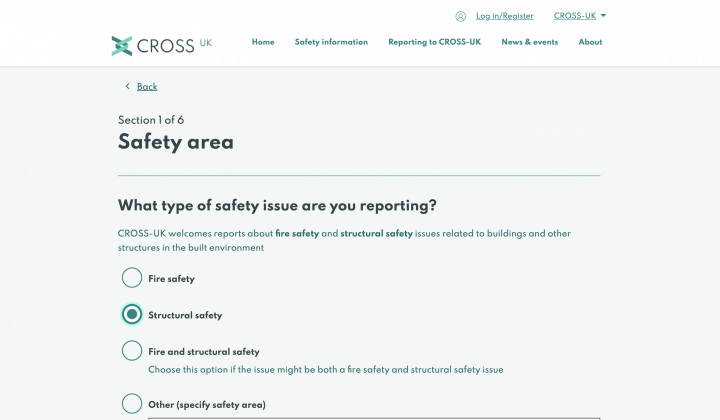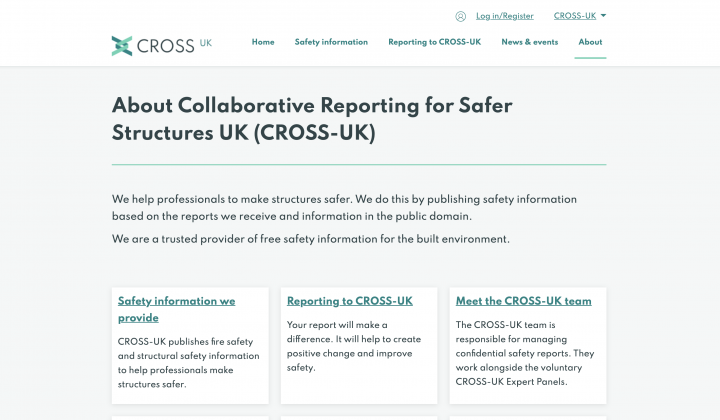 Solution
The CROSS website first went live in 2008, with an updated version in 2013. Following the Grenfell Tower tragedy in 2017, the final report recommended that CROSS "should be extended and strengthened to cover all engineering safety concerns". CROSS wanted to create an accessible web experience that enhances the audience's engagement with CROSS while building a secure, responsive, robust, scalable, easy to upgrade and cost-effective infrastructure. 
The discovery and alpha (design) phase of the project was undertaken by Mace & Menter and transitioned efficiently into the beta stage with our team. With a preference for Open Source, CROSS investigated various CMS options and implementation partners before selecting Drupal as the platform and Zoocha as the partner. 
The CROSS website serves three separate regions each with their own domain. Content can therefore be tailored to only serve a particular region, for example, distinctions between the units of measurement for each region.
Technical highlights
The resulting Drupal user report submission process is driven through Webform with bespoke logic to extend functionality. This report then feeds into an extended version of the Workflow module to drive the safety report management system. 
Zoocha implemented custom logic that ensures the security and confidentiality of the personal information with specific user groups only able to access reports after anonymisation has taken place. The custom access functionality was then supplemented by the ability to maintain previous revisions that contain personal information at the same time as maintaining the confidential version for triaged access.
Our team continue to provide support and maintenance services to the CROSS platform and, as a collective, Zoocha are always particularly proud of our work that has a tangible benefit to the wider community and our work with CROSS represents this drive.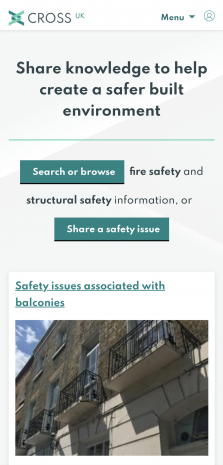 Testimonial
Lord Greenhaigh Buildings Safety Minister
"The expansion and strengthening of CROSS is a major step towards implementation of the new building safety regime, providing those in industry with the tools and information needed to effectively share valuable lessons learned and promote best practices. Complementing other reporting systems, the relaunch of CROSS will play a key role in fostering a more open culture towards reporting and safety across all buildings."