July of this year was a special month in the history of Zoocha as it saw almost the entire Zoocha team from all three global locations (UK, Brazil and Spain) come together for a special 'ZoochaCon' event in the Hertfordshire countryside
Initially this was planned as a 'celebrating 10 years of Zoocha' event in 2020, but was postponed several times due to the restrictions in place due to the COVID pandemic; however the event was finally able to come to fruition in the Summer of 2022, a couple of years later than we'd hoped!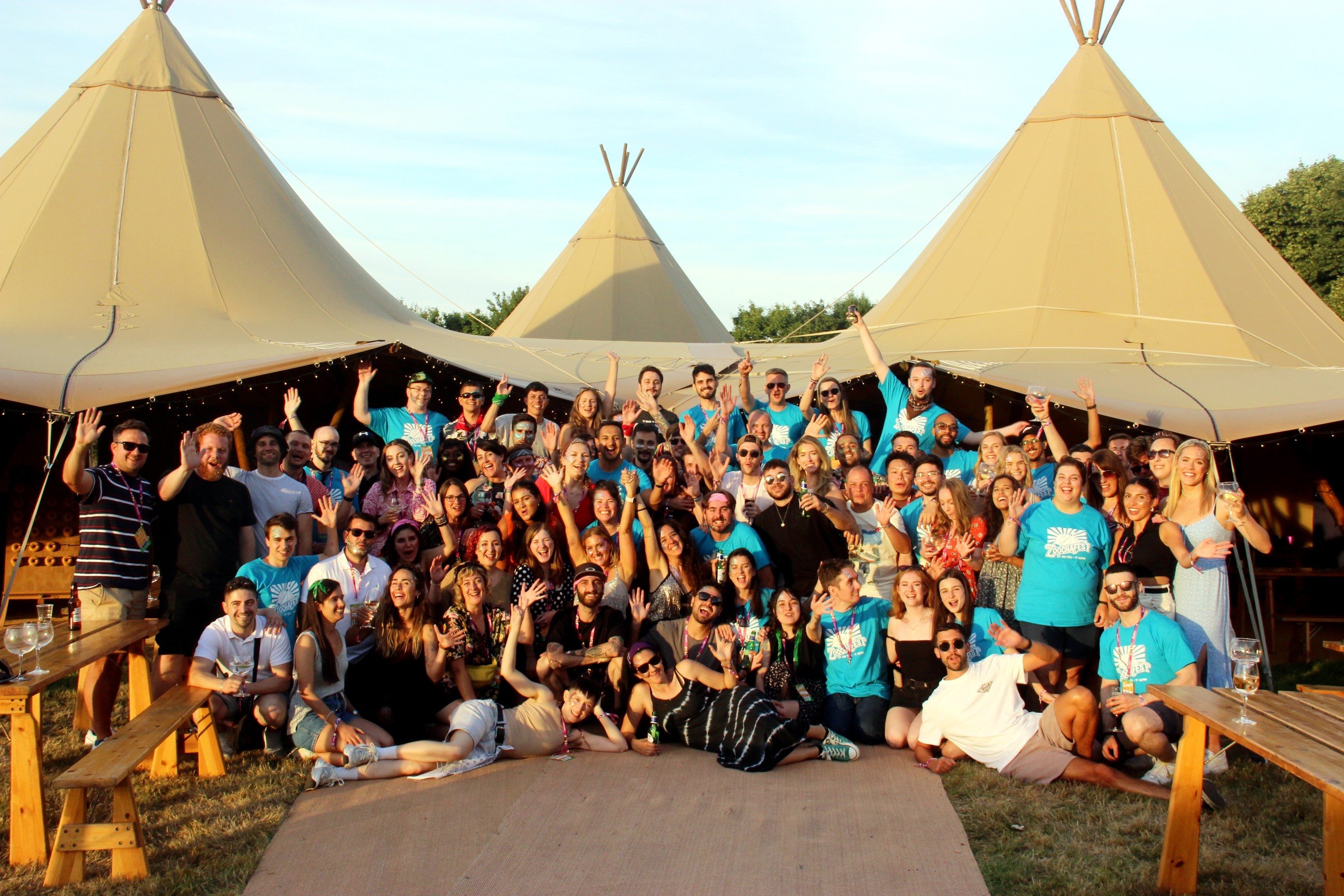 Bringing nearly 90 people together, with around half of which coming from overseas (for up to a fortnight), was no mean feat from a logistical, project and support resourcing perspective, let alone figuring out how to fit everyone into an office designed for half that number! With that, special thanks goes to Natalie and Sarah, the event organisers and enablers in chief! 
Earlier in the year we experienced many raised eyebrows over the notion of the event from our corporately minded friends, who had expressed concerns over the cost, service disruption, potential risks, and all the other things that could possibly go wrong with holding such an ambitious event. Though there is no escaping the substantial cost that holding such an event incurs, it is testament to the expert planning of our team and the partnerships we have with our customers, that the rest of the challenges were overcome.
It's difficult to quantify the true value of such an event, bringing the whole team together, who had previously only established relationships through interactions on Slack and video calls, but based on the feedback we've heard from the team (along with the uptick we've seen in inter-office working requests!), it is clear the event was a HUGE success! 
The event itself, branded 'Zoochafest' because of the festival theme, took place not far from our primary Hertford office, in a giant tipi, where we had a constructive morning of reflecting on the highs and lows of the previous years, looking forward to what the future holds, along with receiving updates from various team members on their respective business areas.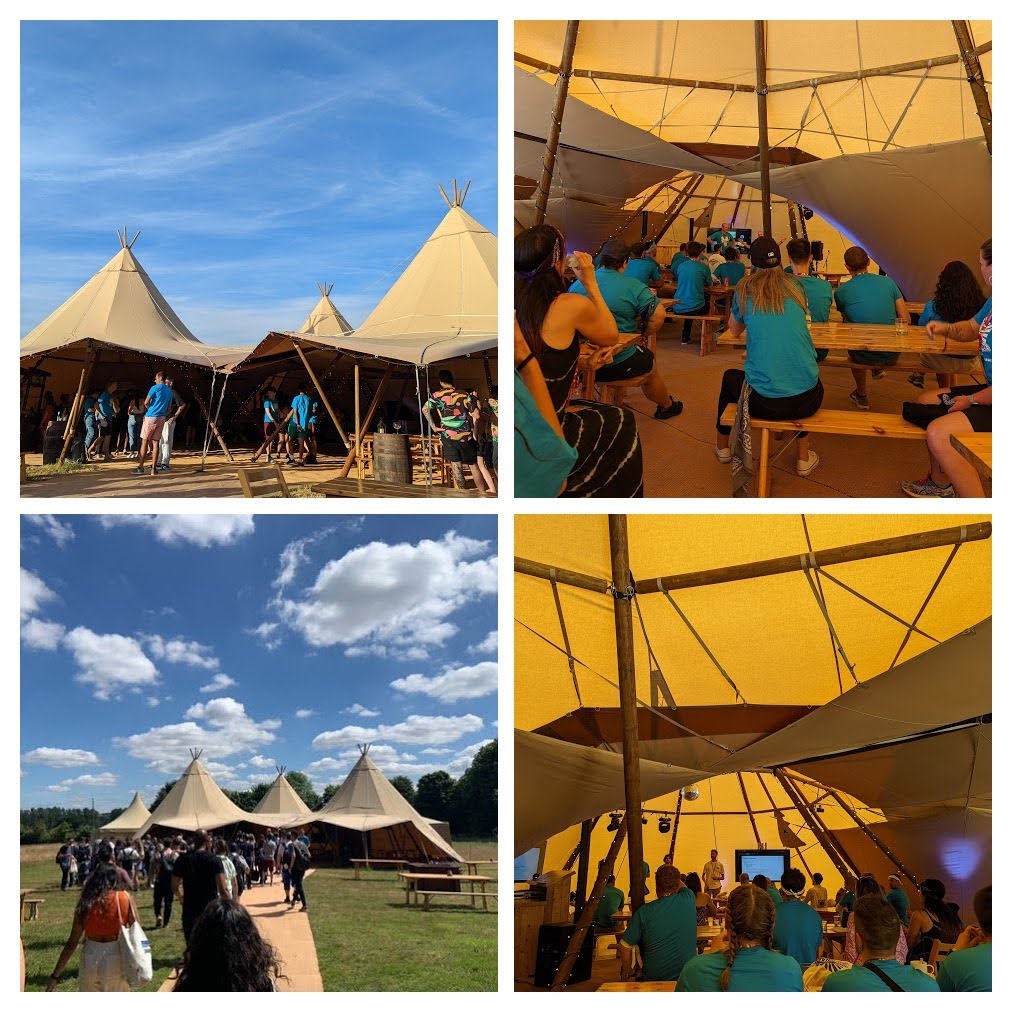 Come the afternoon it was time to recognise some of the long serving Zoocha team members... 6 of which in the 10+ year club!
Upping the ante, next on the agenda was "It's a knockout" on a grand scale. Splitting everyone up into groups saw a dozen teams compete at a number of events, including axe throwing, sumo suit racing, gladiator duels, Segway racing, assault course relay and human table football.
In the sweltering 30 degree heat, by 5 o'clock most people were well ready to drift over to the bar, who's lure had been growing stronger all afternoon, for a cold drink and a sit down in the shade to be serenaded by live acoustic music from Cára Beard.
Once the team had recovered their senses, back by popular demand was Owen's Zoocha Oscars extravaganza where multiple team members were proud winners of such prestigious awards as 'Achievements in fashion', 'Most hours missing from Jira', 'Best Slack Avatar', 'Most unpredictable on a night out' and 'Zoocha's Got Talent'. With the soundtrack provided by our very own DJ Linux, I think we all look forward to Owen and his golden glitter show jacket returning for another year soon to recognise the real winners on Zoocha's team.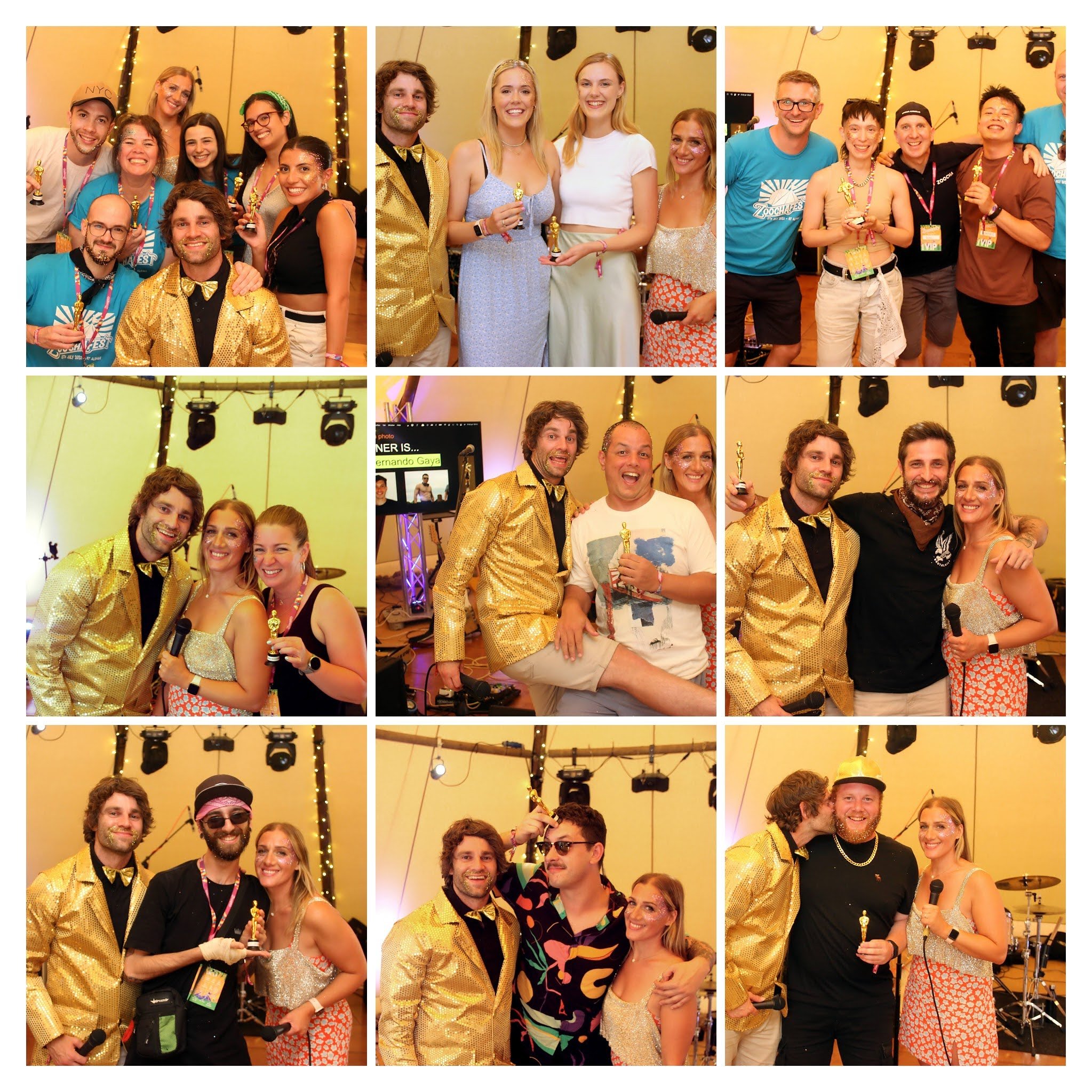 Moving through the evening events roster saw us shift up a gear and witness the tipi transform into what can only be described as festival mode; out of nowhere came a glitter face-paint stall, live music, fancy dress stand, and the highlight of the night, Rockaoke, who backed some stellar, notable renditions of Iron Maiden and Eminem, while others murdered Oasis ballads and the like.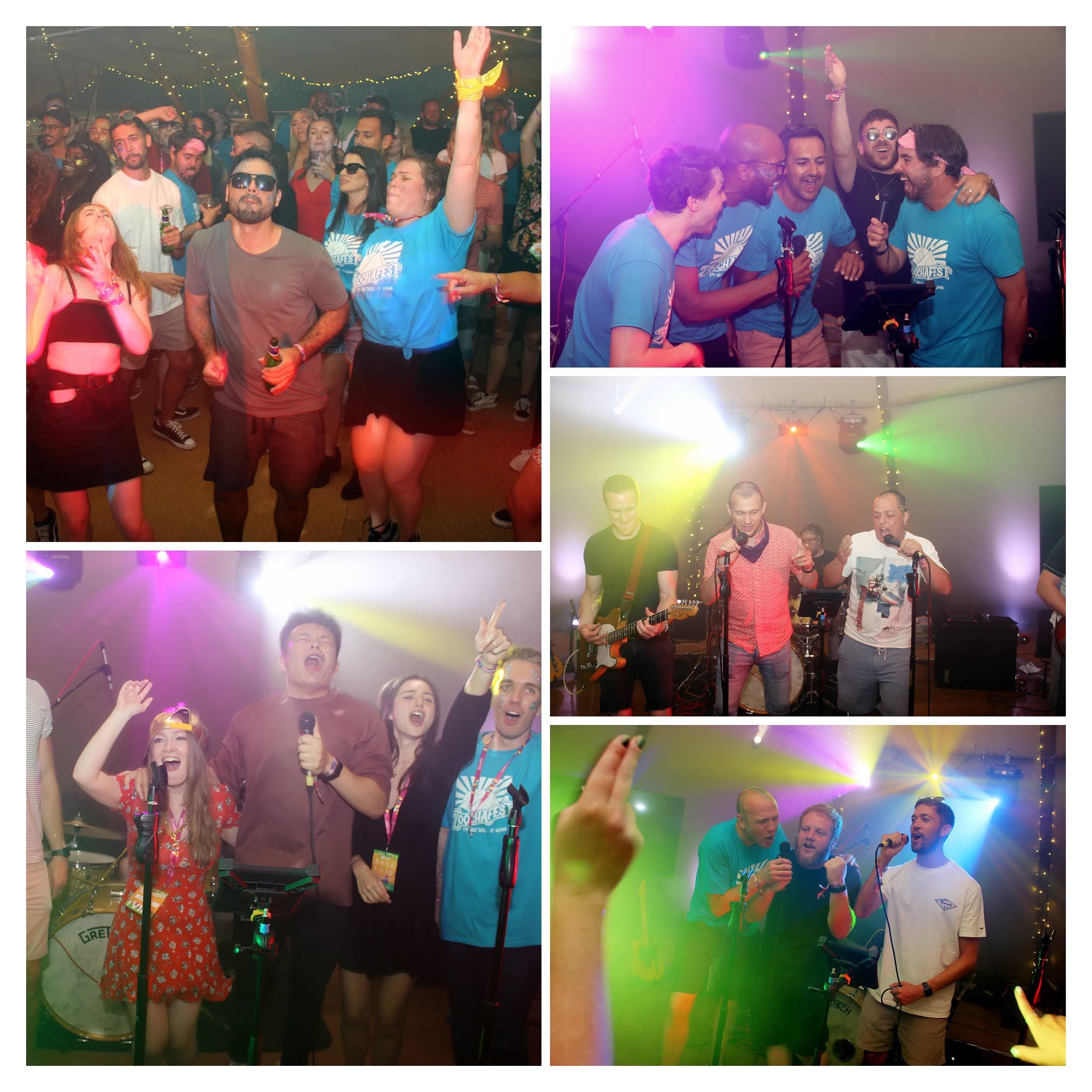 The night ended with the obligatory disco and bleary eyed return journey back to Hertford, which ended a fantastic day where relationships were strengthened, new friends were made and karaoke superstars were born. 
To sum up, and round off this post, would we do this again? Was it worth it? Absolutely! There is no doubting that face-to-face interactions (despite the recent improvements in online video communication tools) is the best way of forging new relationships with your colleagues and building on those that already exist, and for that, you can't really put a price on it. However, for the sake of our balance sheet it might have to be a proper milestone event until the next one... 'celebrating 15 years of Zoocha' anyone?!