Zoocha are pleased to announce that we have once again achieved Cyber Essentials Plus certification, reinforcing our commitment to cyber security. 
What is Cyber Essentials Plus?
Cyber Essentials Plus is an advanced cyber security certification program developed by the UK government. It was put in place in order to aid organisations in protecting themselves from common cyber threats as well as demonstrating one's commitment to cyber security. This certification boosts confidence among customers, suppliers, and partners regarding the company's good security practices.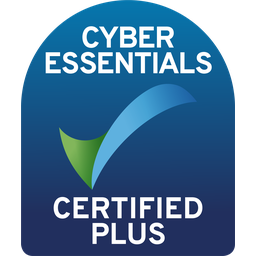 How we maintained our certification
Having originally attained our Cyber Essentials Plus certification in 2018, the purpose of our most recent evaluation was recertification, ensuring that our processes and procedures are staying pace with the latest security best practices. In order to pass the certification, an external security specialist was required to come on-site to perform a series of spot checks and tests against our systems, ensuring that high levels of security measures are in place.
The site visit included penetration testing, MFA verification of all cloud-based systems, firewall configuration checks, anti-virus tests, software version checks and a variety of other assessments and evaluations. 
With the ever-growing threat of cyber security incidents such as ransomware, data breaches, DDoS, privacy concerns and such, it is more important than ever to ensure that we stay up to date with security best practices, ensuring that our internal processes and procedures evolve with the times, to help mitigate potential risks to our business systems and our client's from those that seek to exploit unprepared organisations.