As DrupalCon Europe emerged for another year, our team were buzzing to take on 2023's edition of the annual event, which took place in the capital of the Hauts-de-France region of Lille in France. Going into another year of DrupalCon, the team were particularly excited to meet other members of the Drupal community both new and old, learn more about what the future holds for Drupal, and catch some highly anticipated presentations, as well as one of our team preparing to give their own.
As soon as we entered the event, we were met with an abundance of activity. The building was full of booths as far as we could see, which were hosted by a number of different Drupal contributors. In addition to other Drupal agencies, these included some of the larger names in the community such as Acquia, as well as organisations who provide some of the most popular tools used in development, such as CKEditor.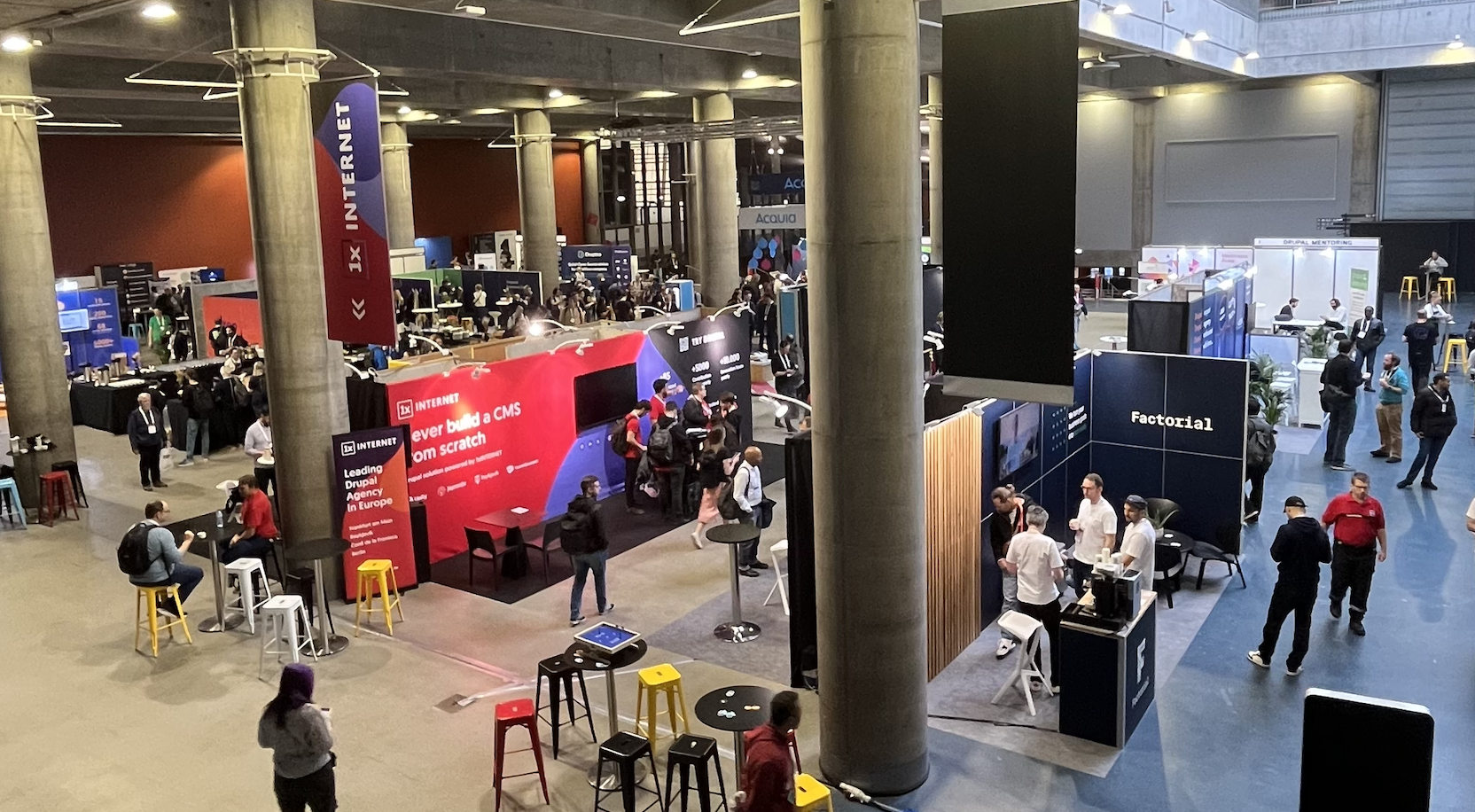 Exploring and Volunteering
While there were many attention grabbing elements in each booth, such as an espresso machine, a claw machine, free stationary and many other interesting features, the booths were also highly educational in topics that we were not previously as familiar with. Thanks to the organisers, the DrupalCon Europe app was extremely useful in motivating us to attend as many booths as possible and engage with the community. This app also aided in the networking side of the event, allowing us to save people's contacts, even suggesting ways to reach out to them after the convention.
A highlight that was shared between all of our team was the volunteering experience, in which we monitored a total of approximately 20 sessions as a company. 
Not only did our volunteering further contribute to Drupal and show support of the event, but it was a fantastic opportunity to network with other volunteers and speakers, creating an instant connection that could not have otherwise been replicated so easily. Additionally, this was a refreshing change from the typical contributions, which are primarily displayed through code contributions.
Expanding our Drupal Knowledge through Presentations
A moment that we had been highly anticipating in the weeks leading up to the event was a presentation given by our very own Delivery Manager, Alice Minett, on project first aid.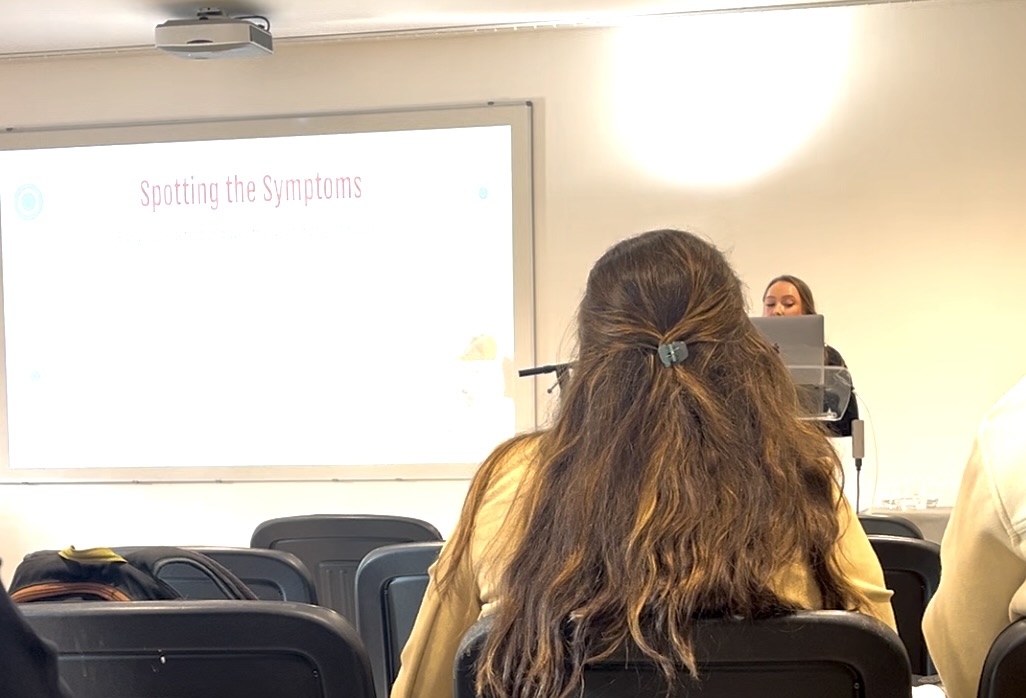 Within this presentation, they were able to contribute to the community by educating others on the best ways to respond, recover and thrive in the face of project failure. With commendable experience in leading projects through to launch no matter which disruptions complicated the path to success, Alice was the perfect lead on this topic.
Their presentation ran as smoothly as we had anticipated, and we are extremely proud of Alice for representing Zoocha at DrupalCon. 
In addition to giving our own presentations, we also attended many others throughout the course of the three days. During this time, we were able to witness some inspiring and thought-provoking content which we will be sure to carry with us in our work.
Notably, the annual Driesnote was as fascinating as ever. Dries, Drupal's founder, retold the origin story of Drupal and its buzzing community a unique method of allegory. By recounting how Drupal came to be and the journey that led it to be the global CMS that it is today as well as understanding user feedback, Dries was able to introduce new features that we are highly anticipating the release of in the near future.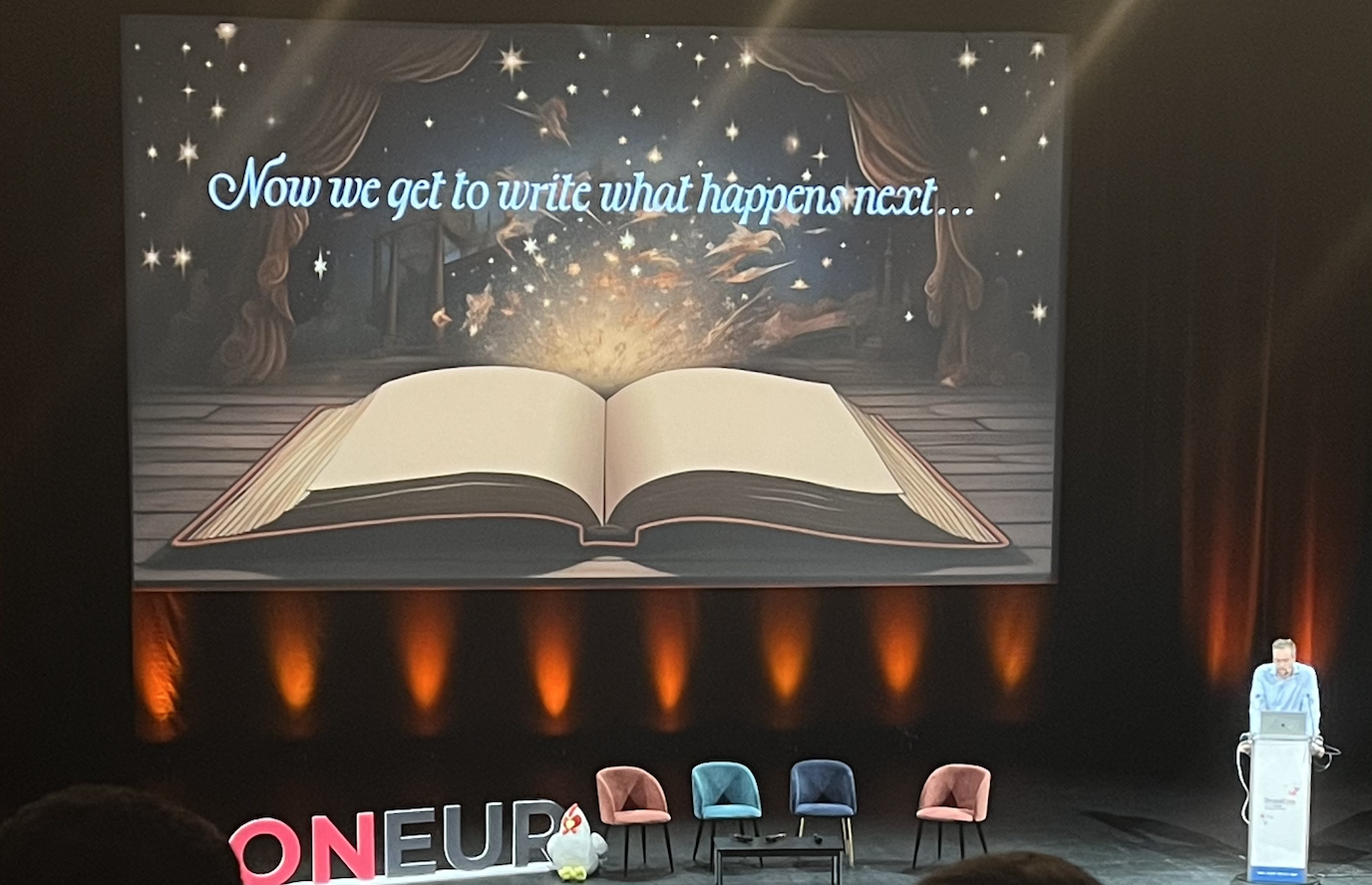 Amongst many other interesting presentations, we were introduced to the creation of the Drupal Marketing Committee, extending the success and the work displayed within the Drupal community to others. Moreover, we had the chance to celebrate women in Drupal and thereby take a step closer to extinguishing the preconceived stereotype against women in the tech industry. 
Furthermore, a keynote that was particularly admirable was one given by Sarah Furness, an ex-RAF helicopter pilot and Squadron leader who was the first female helicopter pilot to both fly and lead UK Special Forces in Iraq and Afghanistan. Her authentic and vulnerable approach to leadership and the acknowledgement that we are all human was very motivational and powerful.
From a more technical standpoint, our team were able to appreciate and learn from a plethora of more targeted sessions, with some team highlights including the problems and resolutions that can be found in performance audits, and the collaborative decision making in regards to project architecture.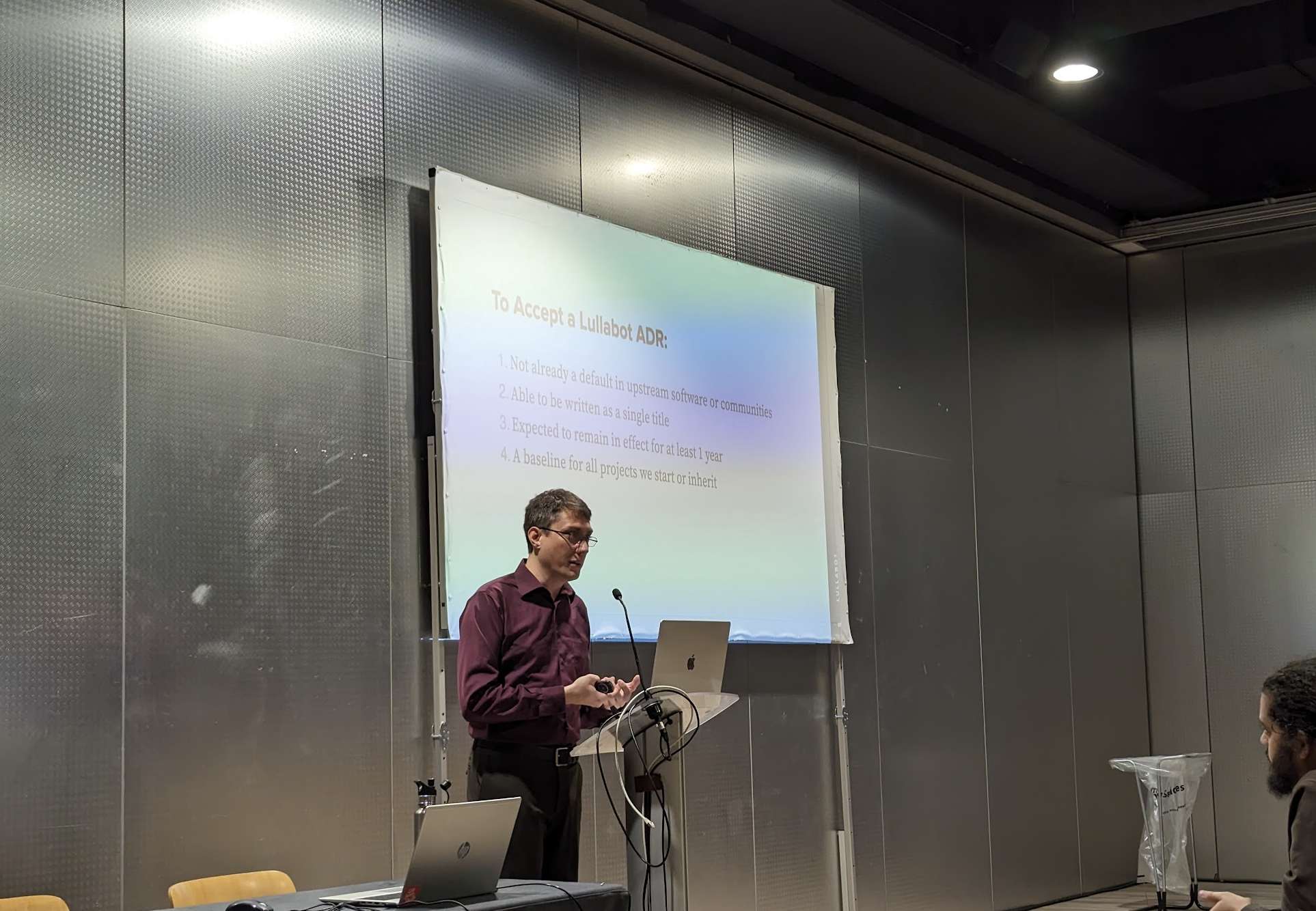 Trivia Night
DrupalCon would not be complete without the annual Trivia Night, which we had the honour of sponsoring. This was a fantastic way to not only end the week, but also to bring everybody together and socialise with other volunteers and community members in a more casual setting, all while putting our Drupal knowledge to the test.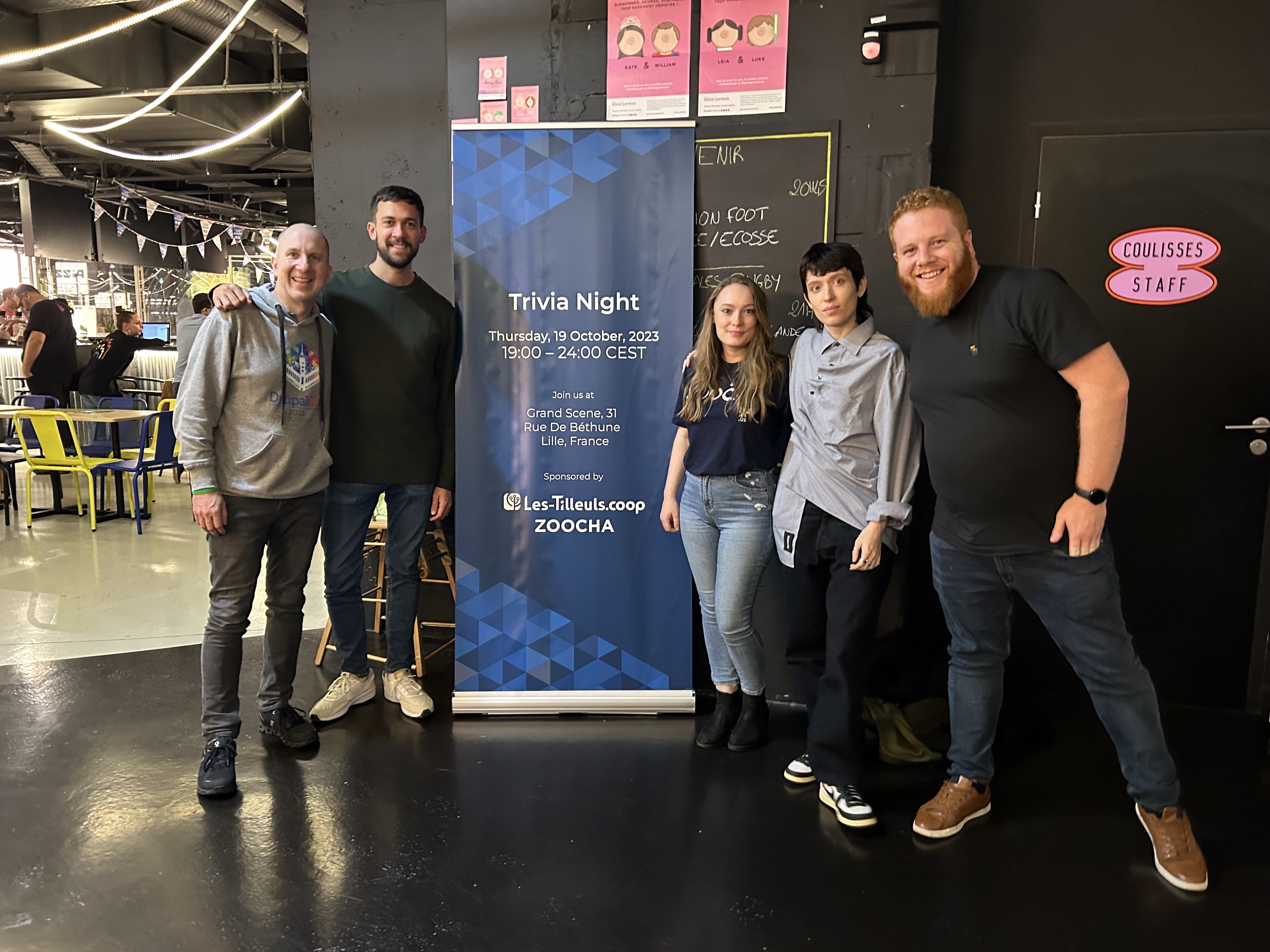 A Final Note to the DrupalCon Organisers
At such a fun, educational and sociable event, it is important to credit the organising committee and recognise the sheer amount of planning that went into the event. Not only did it allow all of the attendees to enjoy themselves, but also feel comfortable.
One addition in particular that displayed care and support in regards to diversity and inclusivity was the pronoun stickers that catered to all, allowing people not just to feel that they are accepted, but also be proud of their identity. Additionally, it was gratifying to see the colour-coded lanyards and wristbands that demonstrated one's desired level of social engagement as well as their willingness to appear in photographs. This was a fantastic, yet simple act that took an extra step to encourage acceptance of those around us.
We would like to thank all members of the organising committee at DrupalCon for putting on such a successful and enjoyable convention. Not only was everybody involved, inspired, and educated, but it was brilliant to see that such measures were taken to make everybody feel included in such a vibrant community.