This means that our Drupal services can be procured with confidence by such financial organisations, and other security conscious organisations, knowing that they are dealing with a fully registered FSQS certified company.
Achieving the certification involved completing 2 stages of a questionnaire where a range of questions had to be answered, along with various internal policy and procedure documents needed to be submitted. Being ISO 27001 certified already meant that the majority of areas were covered by our ISMS making the information readily accessible, meaning the process was fairly straightforward.
Stage 1 involved the collection of basic information about Zoocha in order to produce a profile on Zoocha's legal entity, financial status and the nature of goods and services being offered. This information allowed an inherent risk assessment to be performed to determine if Stage 2 is needed in order to collect more detailed information.
Stage 2 required the completion of a more detailed questionnaire along with supporting evidence, such as policies and certificates.
Upon satisfactory completion of the 2 stages, Zoocha were awarded the certification: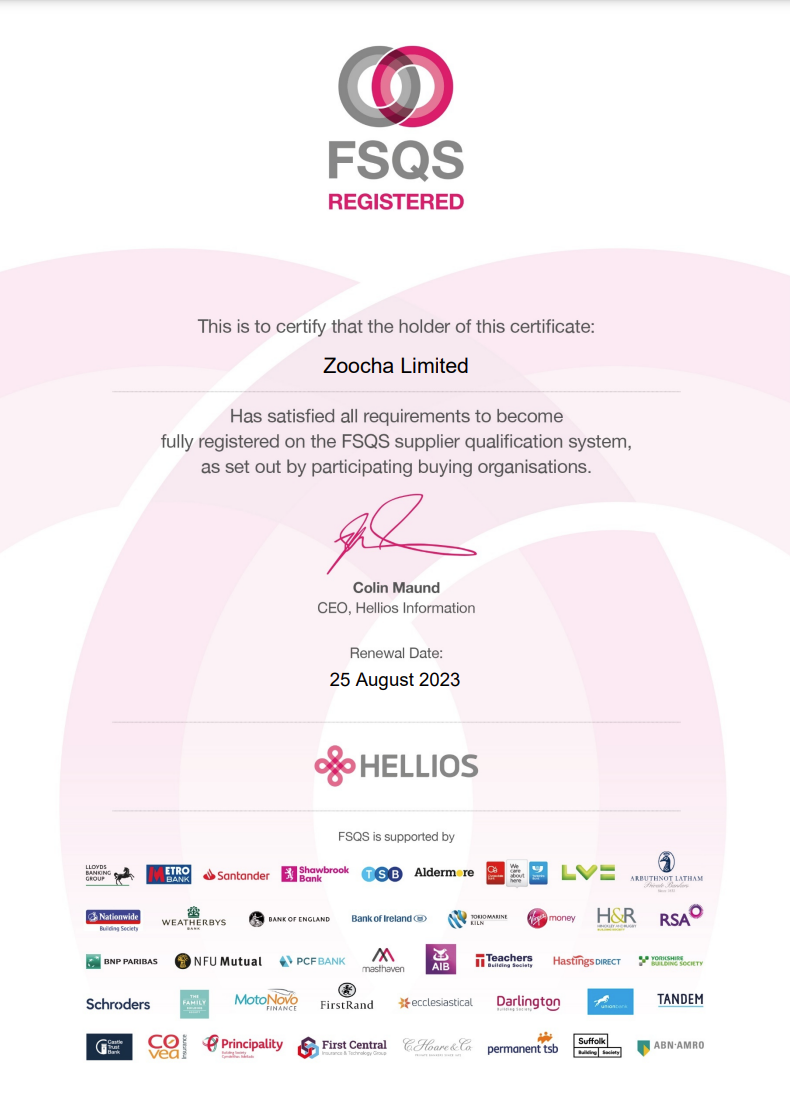 Please get in touch with Zoocha if you require any FSQS certified Drupal services.