On the 21st - 23rd of September, two of our team members attended DrupalCamp Spain 2023, which took place in Sevilla. DrupalCamp Spain is the largest organised event for the Spanish Drupal community with the aim of sharing knowledge, increasing awareness of Drupal and bringing people together.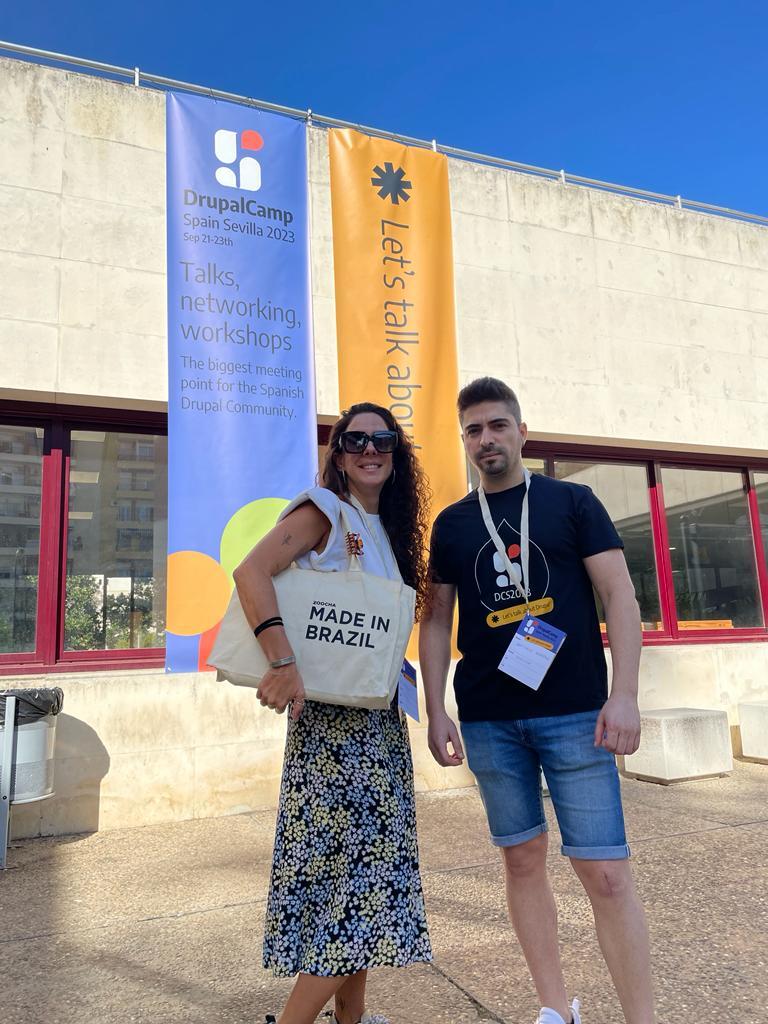 Have been consistently dedicated to the community since 2009, Zoocha are always proud to attend Drupal organised events. Our dedication has included contributing to fixes on a large number of contrib modules, including in Drupal Core itself. Our Spanish office in Valencia is a core branch of our global team, with unique expertise in front end development. 
Since 2015, we have been growing a strong and talented team in our Valencia, of whom one of our first permanent team members is still a respected senior presence at Zoocha today! Our team members in Spain have been significant contributors to Drupal modules, as well as supporting Zoocha to rise to our current position. 
Highlights
Throughout the duration of DrupalCamp, attendees had the chance to join in a variety of activities. The event itself presented an excellent networking opportunity, allowing our team to meet many interesting members of the Drupal community from around Spain and beyond, as well as running into some familiar faces from the past.
Furthermore, our team enjoyed two days full of learning. Workshops included introductions to module developments in Drupal 10 as well as a number of informative insights into quality boosting tools. Presentations discussed a plethora of topics; these were tailored to attendees across basic, intermediate and advanced levels, catering to all Drupal audiences.
Particular highlights from our team include a front-end presentation regarding component-based designs and a testing workshop explaining the 'Behat' tool. It was introduced that, by using the user-friendly Behat tool, testing scenarios are written in easy to understand sentences, allowing all individuals to clearly interpret and participate in the testing process despite their level of technical knowledge.
With a wide variety of people in attendance at DrupalCamp Spain, it was great to see the effort that was put in by the organising committee. This not only included the provided food & drinks and the optional tour of Sevilla, but also the accessibility of the talks themselves, having both English and Spanish options and a variety of subjects for a range of levels.
DrupalCamp Spain was a fantastic experience and learning opportunity, and we look forward to the next!